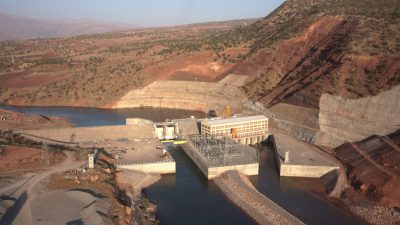 Turkey has being growing with a record pace in last 20 years and so it has been one of the fastest growing market in energy. In the globalizing world, the need for stable energy has become an important requirement.
One of the activities of DAY Group is energy investments. Partnership structure Kirazlı Regulator and HEPP Project of Baren Enerji which is composed of Limak Investment, As İnşaat, DAY Group, Aziz Yıldırım and Murat Özaydınlı with 20% equal shares is located in the downstream of Alkumru Dam on the Botan Stream in Siirt province.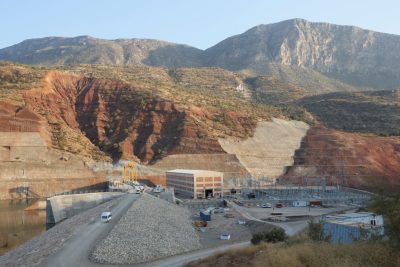 Kirazlık HEPP, which is composed of 3 tiger type turbines of 15 MW each and it was commissioned at the end of 2012, produces 45 million MW of power and produces 165 million kWh of electricity per year. Kirazlık HPP was founded with a 20% share of the five equal partners, to meet the growing energy needs of Turkey.
Kirazlık Hepp is the Turkey's second largest dam and hydroelectric power built private sector. Alkumru HES is in power of 265 MW and it produces 1 billion kWh electricity and it corresponds to three times the total annual power consumption of the Siirt province.
Kirazlık Dam and Hydroelectric Power Plant (HEPP) are located on Siirt Botan Creek. IT is managing by Baren Enerji Üretim Sanayi ve Ticaret LTD. Sti which is partner of Limak Energy. Kirazlik Dam and HEPP can meet the electricity needs of all the electricity needs of 38,976 people in daily life (housing, industry, metro transportation, official circulation, environmental illumination) with an average electricity generation of 129.010.363 kWh. Kirazlik Dam and HEPP are producing electricity at a level that can meet the electric energy needs of 40,956 dwellings only when housing electricity consumption is taken into consideration.